October 22, Kathmandu. Facebook, the world's largest social media company, is now known as Meta. Just last week, the company announced its new name. Within a week of the name change, Facebook has made another big announcement, which has taken everyone by surprise.
Facebook recently announced the closure of its Facial Recognition feature. Within this month, Facebook has announced that it will shut down its facial recognition system and delete the personal face template data of more than one billion users. Along with this, Facebook will no longer automatically identify people in photos and videos.
Jerome Pesenti, vice president of the Artificial Intelligence Unit, wrote in a blog post, 'Facial recognition system is a matter of concern right now. We are changing that. Although we still see this software as a powerful device, it is true that any new technology brings with it both advantages and disadvantages. We want a balance. Now there is an atmosphere of uncertainty, so we believe that the use of facial recognition system is inappropriate.
According to him, this change will be one of the biggest changes in the use of facial recognition in the history of technology.
Technology launched in 2010
Facebook introduced the facial recognition system in 2010. Facebook uses this technology to identify users.
For example, if a user shares a photo on their Facebook timeline and you are in the photo, Facebook's facial recognition system identifies you in the photo and sends a notification that someone has shared a photo of you. In fact, it is a technology that automatically identifies people in photos and videos shared on the platform.
In addition, Facebook sends notifications to photo-sharing users for tagging.
When Facebook launched Facial Recognition Software in Europe in 2011, data security officials there said the system was illegal and that Facebook needed the consent of the person concerned to analyze a person's picture and draw a person's facial pattern.
More than a third of Facebook's daily active users have opted for social networking systems to identify their faces. This is about 640 million users.
Facebook fined!
Facebook's facial recognition system has been in controversy since the beginning. Many experts have expressed concern about this feature since its inception.
Experts believe that the facial recognition system is not right for anyone. It was against the privacy and rights of the people. In China, the government has long used a facial recognition system to track Uighur Muslims, which has caused controversy.
In 2019, the US Federal Bureau of Commerce fined Facebook डलर 5 billion over a privacy complaint. Last year, Facebook paid करोड 650 million to settle another lawsuit, alleging that it had violated Illinois data collection laws and violated user privacy. That fine was also related to Facebook's facial recognition technology.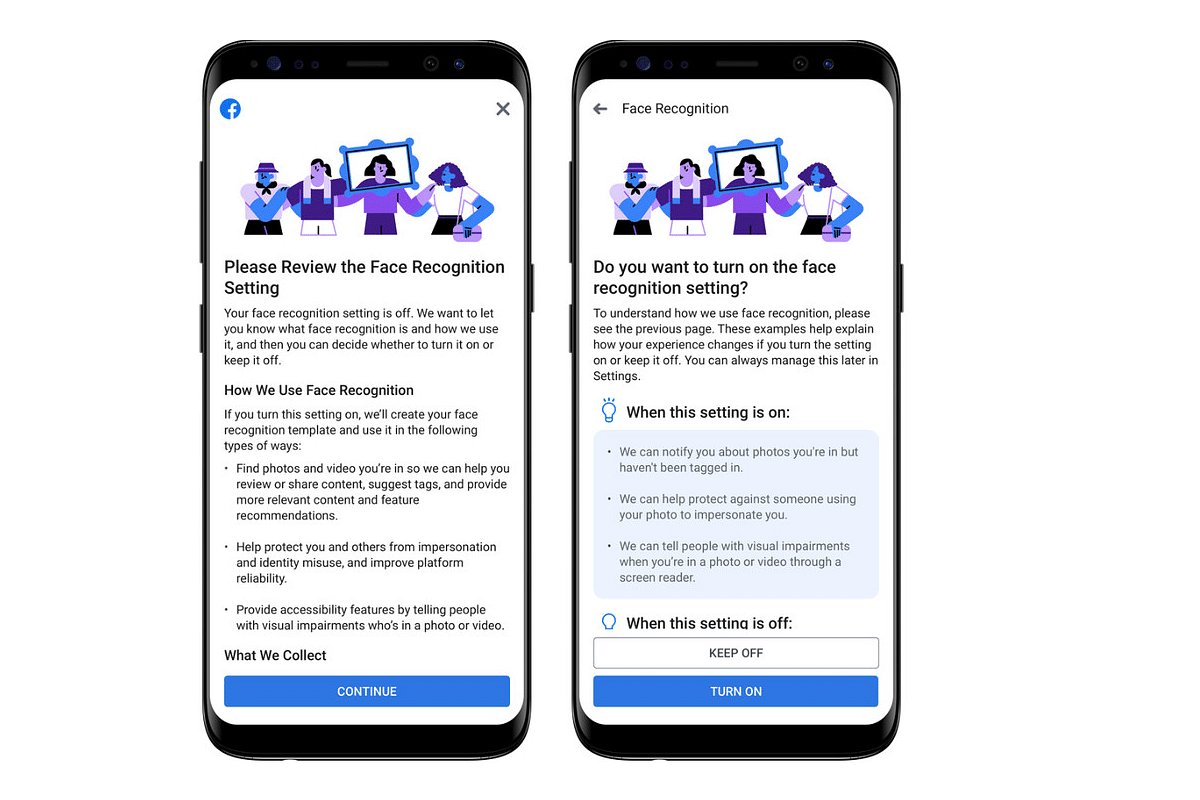 However, the use of this technology, which Facebook started a decade ago, has been declining in recent times. He turned off this feature, which uses face recognition software to identify users' friends in photos uploaded in 2019, and suggested tagging them automatically. There was a lawsuit against Facebook in Illinois, USA, for its feature of suggesting tagging.
The way of Amazon, Microsoft and IBM
It's not just Facebook that is shutting down the facial recognition system, and it's not the first company in the world to do so. Earlier, companies like Amazon, Microsoft and IBM have shut down their facial recognition systems.
In the last few years, there has been a lot of controversy over facial recognition technology such as biometric data. In fact, in the last few years, there has been a lot of insults and criticism of Facebook for its privacy. That's why Facebook's parent company Meta doesn't want to face any privacy disputes in the future.
In support of the agency