October 24, Kathmandu. Bhairav ​​Bahadur Thapa, 89, had been preparing to attend the ceremony organized by Madan Puraskar Guthi at 2 pm on Wednesday.
After getting dressed, getting his glasses and reading papers ready for reading, he reached Patandhoka from his house in Kalapula before two o'clock.
Even at the age of 90, Bhairav ​​Bahadur's enthusiasm has not diminished. He was as happy as a child as it was the day to receive Nepal's prestigious honor 'Jagdambashree' for his deeds.
Commenting on the occasion, he said that even though the state did not appreciate his work, he always got support and respect from the people.
The dancers who performed the dance at the beginning of the program also came down from the stage and bowed their heads in homage to Bhairav ​​Bahadur.
They danced to the tune of Nepali original instrument under the direction of artist Ravi Rana Magar and Srujana Rajvahak who were trained by Bhairav ​​Bahadur. After this, Thapa was replaced by Sulochana Manandhar and Dr. Mahadev Awasthi took her by the hand and brought her to the stage.
Without a mic, 'Hail to all!' Saying this, Thapa received Jagdambashree from the hand of Kunda Dixit, the chairman of Guthi.
The same is true of Madan Award-winning researcher Bhagiraj Ingam.
The 66-year-old Bhagiraj had won the Madan Award for his exploratory book after years of hard work. Ingnam, who spent three decades in government service, traveled to villages in eastern Nepal to collect documents from the Limbus.
It took him three years to shape the book with the full details by scanning the documents thus collected.
Not only that, he also took the financial burden of publishing 'Collection of Historical Documents of Limbuwan' of Rs. 1.3 million. Ingnam was overjoyed to receive the Madan Award for his book published after his hard work. However, he was happy to respect his ethnic history and culture more than his own happiness.
He has also mentioned this in his remarks.
The struggle of both Bhairav ​​Bahadur and Ingnam was the same, even though the genres were different. The struggle of these two has conveyed the message that those who are involved in art, literature and culture should never be in a hurry.
These two authors, who are older than the common language, wrote the book regardless of their health and body. Even after the announcement of Madan's award, he has been expressing his views through daily interviews.
They want the flow of their work to be connected to the new generation.
Whether it is dance, instrumental music, literature-art, language-culture, food or anything of public life. They want the new generation to embrace all the basic Nepali things as culture. They want the new generation to be patient and search for Nepali originals. Not only that, they are ready to publish other research books as much as possible.
'Let's learn to live in originality'
During the speech, Bhairav ​​Bahadur Thapa also tried to shed light on how to bring Nepali original dance to the international stage. The then Indian Prime Minister Jawaharlal Nehru, who went to China and danced all night, praised his 'echo dance' as an example.
However, he jokingly said that the leaders of Nepal and Ganyamanya have always made the artistes dance for their own benefit. And seeing the scouts playing kavaj in foreign drums, he told the incident of playing kavaj using Nepali model (magkhin).
Thapa concludes that without the efforts of the state, it would be difficult for songs, dances, instruments to be established in another nation or geography. He understands that it is very difficult for us to take our songs and dances to other countries, just as we enjoy singing or dancing in the West today.
Combining this reality with his life experience, Bhairav ​​Bahadur suggested everyone to revive the original Nepali culture. He expressed the belief that Nepal's identity would spread in the world through its multiculturalism as Nepal's plurality is unique in the world.
Researcher Bhagiraj Ingam also lamented the collection of historical materials and documents from Limbuwan. He said the investigation was hampered by a number of people refusing to hand over papers and government offices refusing to hand over old papers.
He was very saddened that he could not see the old documents of the Government of Nepal even though he was a government official. However, he did not give up. He reached Bhojpur, Khotang, Sankhuwasabha and Morang villages and collected papers.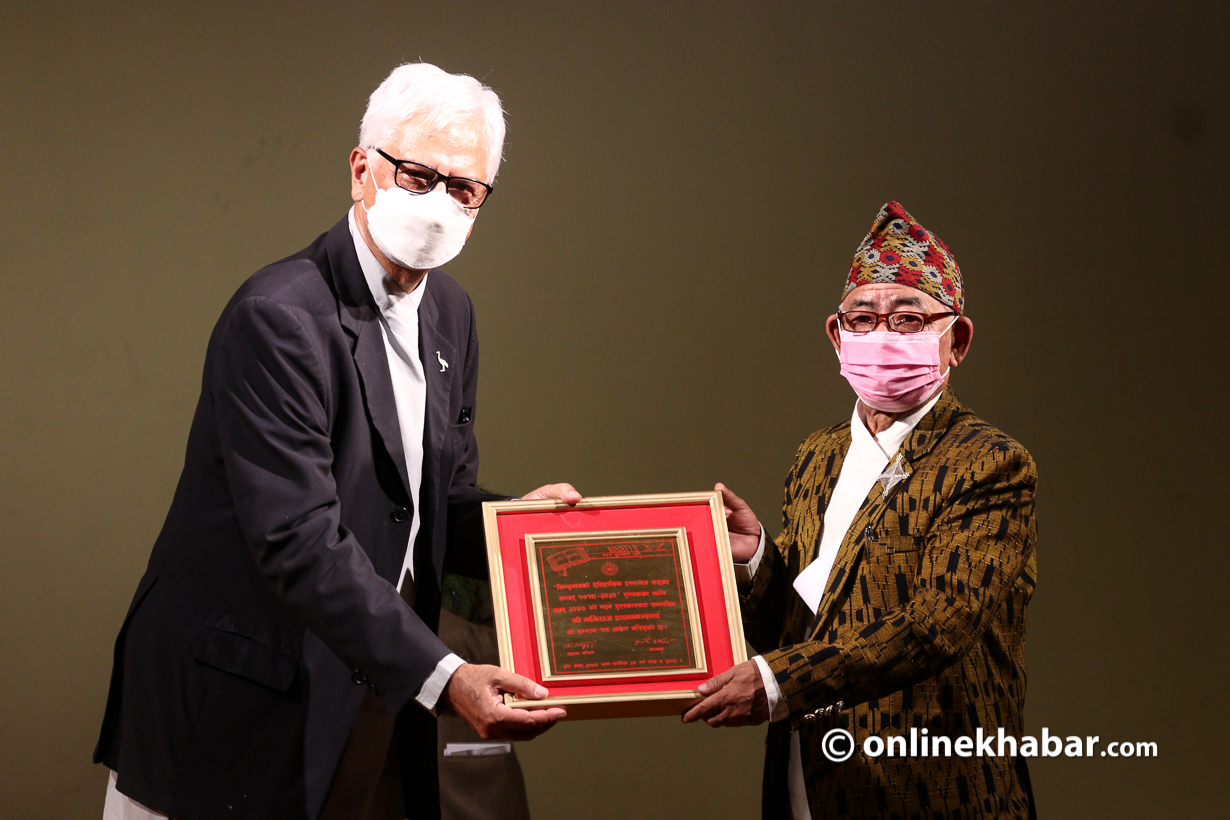 Photographs, photocopies and scans of the collected paper were prepared and saved. And in 2077, he published the book on his own initiative.
Before that, he had published 'Subbangi Pratha' (co-authored with Sher Bahadur Ingnam) in Tehrathum district in 2070 BS. He had published the history of Limbu caste in 2075 BS.
Ingnam says, 'I researched it because I knew my race. Others may research their own race and culture. But everyone should be able to prosper in this country. '
He also says that if you persevere in your work, success will come automatically and that success will be an achievement not only for you but also for the community.
Scholar historian Gautam Vajra Bajracharya gave a scholarly discourse on 'Ritu-Sanskriti'. He focused on the importance of seasons in Vedic literature and how we have learned to live according to seasons and celebrate festivals.
Bajracharya urged everyone to study Nepali culture in depth by understanding the culture of all castes from Vedic literature.